Protective Coatings in Coventry – Shirley Industrial Painters
Shirley Industrial Painters can help to protect industrial structures and machinery from corrosion and exposure to the elements with our high quality protective coatings. The coatings we use meet both Highway Agency and Network Rail standards, and we have worked extensively with clients from the related sectors, but our coatings are suitable for use in a wide range of environments.
We source our protective coatings from some of the biggest brand names, including International Paints, Tikkurila, Sherwin Williams and Hempel UK. By only using products from the leading manufacturers, we can ensure that we always deliver fantastic results in every project, leaving you with a hardwearing finish which will protect the surface beneath for years to come.
Our clients are located throughout the Coventry area and beyond, so if you are based locally and require the services of an industry specialist, Shirley Industrial Painters should be your first choice.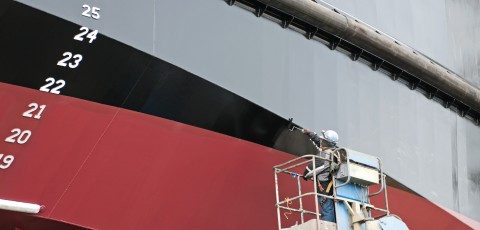 Intumescent Coatings
We also have a range of intumescent coatings available, manufactured by Firetherm, Sherwin Williams and Hempel UK. With compatible top coats also available, we can provide your industrial or commercial site with durable and long-lasting fire protection.
To arrange for us to visit your site in Coventry to assess how we can help you, get in touch today.
Why Choose Us?
Our coatings meet with Highways Agency and Network Rail standards
We supply certification for all Fire Resistant Coatings applied by our Operatives
We are ICATS registered