Protective Coatings in Northampton – Shirley Industrial Painters
Protective coatings are used to guard industrial structures and machinery from corrosion, the elements, and the effects of the working environment. We can apply these coatings to both old and new structures and machinery, and because we only use the highest quality products, you can feel confident that the level of protection we achieve will be second-to-none.
These protective coatings come from many of the best-known manufacturers whose products are well-known for their quality and durability. This includes brands such as International Paints, Hempel UK, Sherwin Williams and Tikkurila. What's more, all of the products we use meet both Network Rail and Highways Agency standards.
We've completed projects throughout Northampton, and have a wealth of experience in offering this specialist service, so you'll be in safe hands with our expert team.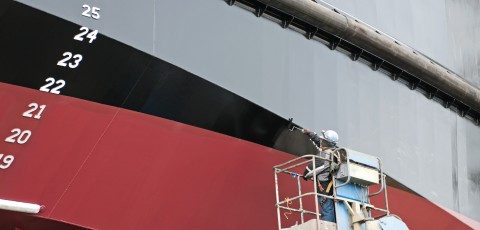 High Quality Fire Resistant Coatings
We also offer a range of different fire resistant, or intumescent, coatings, which are supplied by Sherwin Williams, Firetherm and Hempel UK. We can also add a compatible top coat for further protection on top of the fire resistant coating, giving a long-lasting, corrosion-resistant finish in any industrial environment.
If you are based in Northampton, contact us today to enquire about protective coatings.
Why Choose Us?
Our coatings meet with Highways Agency and Network Rail standards
We supply certification for all Fire Resistant Coatings applied by our Operatives
We are ICATS registered