Shot Blasting in Worcester
Here at Shirley Industrial Painters and Decorators Limited, we offer a range of services with the aim of cleaning and preparing a surface for painting or coating. One of the most popular and effective methods is shot blasting, a process used to clean and smooth metal structures by blasting them with an abrasive material.
It effectively removes contaminants such as rust and paint, leaving the surface smooth, strengthened and polished. We provide this service to clients based throughout Worcester, as well as at sites across the UK. Head to our gallery to see just a few examples of our shot blasting techniques.
If you'd like to hear more about what we can do for you, then please get in touch. To do so, you can call us on 03333 660 408 or fill out our online contact form.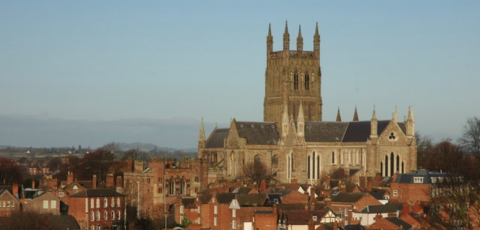 Using Industry-Leading Shot Blasting Materials
Our specialist technicians are fully qualified to carry out shot blasting in any sort of environment throughout Worcester. We will always ensure that the procedure is carried out efficiently and safely. Removing the paint or debris allows us to work with the ideal surface to apply our protective coatings, in order to restore and maintain your wall or structure.
Our services include the application of coatings from some of the best-known leading brands, including Hempel Coatings, International, Leigh Paints and many more. This allows us to ensure you only receive the highest-quality products available on the market, dramatically improving your business in Worcester.
Located to Serve Worcester and the Wider West Midlands
We're located just down the M5, ideally located to be able to provide the best shot blasting services available in the West Midlands
Exceptional Service from Shirley Industrial Painters
As an ISO9001 registered company, we are continually training and being tested to ensure that we meet and exceed industry standards, so you know that when you come to Shirley Industrial Painters you are receiving a service which complies with industry regulations and makes your workplace's safety a priority.
Contact Us
Whatever your industry, we believe we can help. For more information about the shot blasting services available in Worcester, contact us today by calling 03333 660 408 or by filling out our contact form. One of our team members will then be in touch to offer you advice and provide you with an instant quote for your job.
Why Choose Us?
ISO 9001-2000 Accredited
All our Operatives are trained in Lead Awareness
All our Operatives are trained in Confined Spaces
We Use Recycled Abrasives